Hullo all! I have a twofer sunny posting for you today. Both Maria @ bookgraphy65 and Abigail @ abigailstalesbooks have tagged me for this award in the past couple of months! Thanks! Be sure to check out their blogs because they are both awesomesauce people.
RULES
Thank the blogger who nominated you by linking their blog
Answer the questions
Nominate 11 blogs with 11 questions
List the rules as well as display the Sunshine Award Logo on your post
Maria's Questions:
1. Why did you decide to start blogging?
Heavy depression!! Also a whim, and a little book called The Long Way to a Small, Angry Planet, and because I wanted to connect with other readers.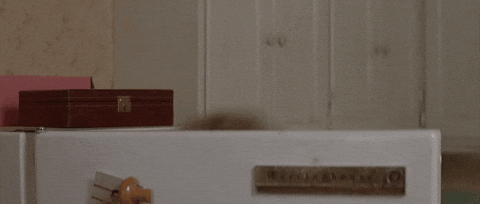 2. What is your favorite outdoor activity?
I really like walking/hiking. I have a couple of lovely parks around me, including a rather big state park just right in the city, miles of trails, ponds, and deer. Reading outside is also coolcoolcool. (When the bugs aren't eating me alive.)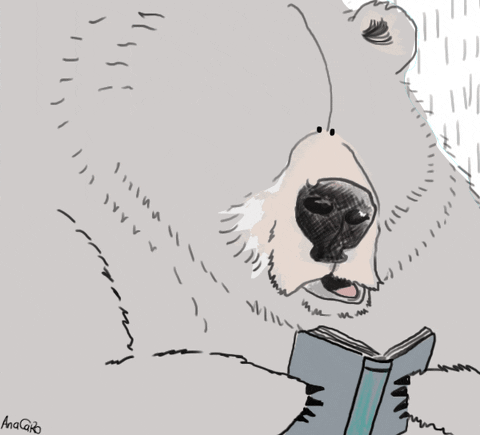 3. What was your first blog post and would you change anything about it now?
Standard lil intro piece: Hullo there! I wouldn't change it really. Also, it was a Friday the 13th so muahahaha, I had fun.
4. What is your favorite post you've written?
I really like these three 😀
// Little Mayfly Lives Playlist // T10T: Books I'd Mash Together // 8 Reasons I'm Still Hoping to Be Hopeful //
5. If you could be transported to any world from a book, where would it be?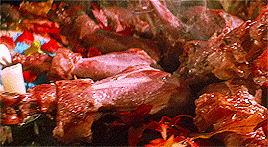 OH DEAR GOLLY JUST ONE… There's The Kingdom of Wisdom from The Phantom Tollbooth (oh the punnery!) and Abarat from the mind of Clive Barker (an archipelago of 25 islands that are one hour of the day) and Wonderland (my heart!!!). There's The Old Kingdom from Sabriel (necromancy and snarky bound gods and houses on waterfalls) and the futuristic world from The Claidi Journals by Tanith Lee (flying towers and giraffe-horses and morphing landscapes literally created by a singular badass woman). I think I'm going to go with Neverland, however, my dudes. Cheat a little, because I'm also thinking of Hook (ROOF-EEEEE-OHHHHHHHH). It's two stars from the right, and there are probably several unexplored places a hop, skip, and a flight from there. I like to imagine the possibilities.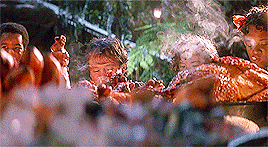 6. Summarize your life, with three songs
my self belief wasn't scarred by the modern itch // life on earth could be heaven // you won't see me fall apart [on a good day i'm a punnerific nostalgic resilient agnostic so booyah]
7. How do you come up with a blog post?
I haven't done many original ones other than recommendation posts, although the ideas are always bouncing around my noggin. It's just random lightning, and a lot of inspiration from other bloggers and everything pop culture.
8. Do your friends and family know about your blog?
Friends do. Blood family does not.
9. What is the most valuable thing you've learned from blogging?
It's affirmed my belief that books, stories, are everything and that they are the best way to connect us, broken little humans, across thousands of miles and a myriad of differences.
10. What is the longest book you've read?
Probably This Is All: The Pillow Book of Cordelia Kenn by Aidan Chambers. It clocks in at 816 pages and I love every bit of it.
11. Where are you from, and what is the most common stereotype or misconception about your home town/state/country?
Um, I was born in Spain, but spent the majority of my childhood in a suburb of Cleveland, Ohio. Here's one of our two (fake but partly accurate) tourism videos:
If you go on to watch the second one, I want to preface content warnings for the "R" slur and a jab at Detroit. But the lines about the river catching on fire and the economy being based on Lebron James did make me snort. Cleveland is not a terrible place honestly. But I grew up familiar with moving every three years and I like new places and I especially like beaches and mountains and leaving the past behind because it can hurt, so. That's just me.
Abigail's Questions:
1. If you could only read one genre for the rest of your life, what would it be?
Frick… Science fiction. It encompasses a lot of what I would want to experience and honestly, I'll apply this Arthur C. Clarke adapted adage to my reasoning: "Any sufficiently advanced technology is indistinguishable from magic." It's funny, I probably read mostly fantasy or contemporary… but yeah, I'm all grabby hands at imaginative tech and all starry-eyed at looking up at the night sky and feeling like an infinite speck.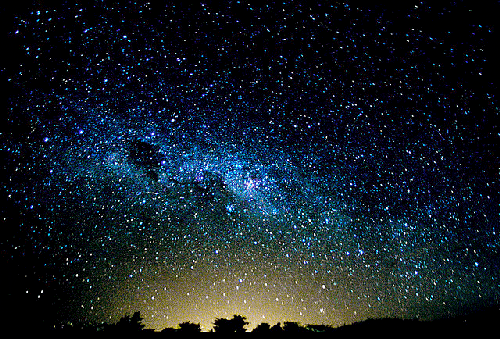 2. What was your last 5-star read?
Officially reviewed on this blog, that would be: A Thousand Perfect Notes. Eventually, officially, most recently, that would be Mongrels by Stephen Graham Jones.
3. Where's your favorite spot to read?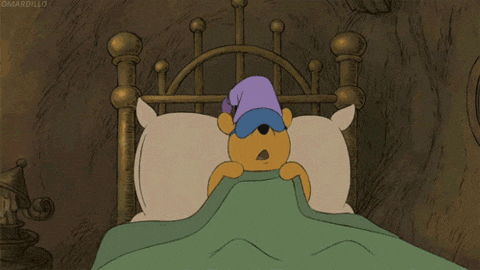 Just, home, really. I have a nice big comfy bed, lotsa pillows, a kitkat who will choose my lap as her perch and well, then, I can't rightly move if she does that, so plenty of time to read while she snoozes.
4. What fictional place do you not want to visit most? Why?
Aha I love that this question is on here after the world I'd want to live in question. Hmmmm, again so many choices, because there are so many absolutely bonkers awful worlds that I would die terribly and fast in… but they also have plenty to love? If you're in to that kind of thing. I'm thinking of Attack on Titan and Hunger Games and Hellraiser / The Hellbound Heart. I guess I'll go with a fictional written world I just completely hated. The world-building, rife with over-the-top villainy and weeping instafriends and fantastic racism and lame duck plotting, and just the WORST wizard character I've ever read. I'm sorry, truly, if you're a fan of The Sword of Truth Series by Terry Goodkind. I could not get past the first book. It was just… yeesh, yeesh is a good word for it. The great irony, though, is I quite love the show. I mean it has Craig Parker in it, whom I love from The Lord of the Rings and even better, he was Gaius Claudius Glaber in Spartacus. He's so good at being bad, even when bad is in the form of a lank haired kitten-killer named freaking Darken Rahl. The show still has one of the most annoying wizard characters of all time, but it's more in the vein of Xena and Hercules campy and the relationships are much better (read: less weepy) and they just generally improve on the story. Oh, oh, and it has the gorgeous badass wonderful Bridget Regan in it, so, yes, the show is far superior, I could live in the show. But yeah, the book, and it's cliched, overwrought, not-fun fantasy world: big thumbs down. If I lived there, I'd find a portal the f/// out of it.
5. What was the last book someone recommended to you? Who recommended it and why?
My friend, Kat Meow :3 (that's how I've got her in my phone (my phone peeps are fun lemme just say) because yes) recommended this steampunk fantasy series and it sounds right up my alley. This might not be my most recent rec, but I wanted to put it up officially on the blurgh so I could stare at it and really, really think about getting to it, lol. #whatistime
6. Do you read nonfiction? If so, what do you most like reading about and why?
Very rarely, 'cause I'm a bum? It's just not what I'm into, especially because they can be so dry. I stay current on news and freaking love NPR and fall into Internet holes on nonfiction topics, and there have been some great recs from bloggers around these parts, so I do want to read more nonfiction. Mostly, with my pop culture skewed brain, I do like reading memoirs / biographies, especially if the author is a good storyteller. Here are a few I'm looking forward to reading (one day, she says):
7. What's your most anticipated release for the rest of this year?
My dudes, I have become the worst at knowing when things are coming out. I love following those in the know and then I know, but mostly I don't know until I know, ya know? Like this little title: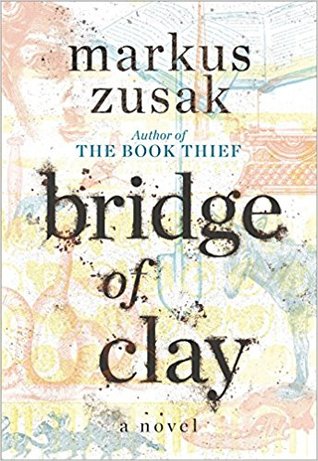 Apparently, people have been waiting for years for the author of the powerful and phenomenal The Book Thief to come out with this, but suddenly for me, it's on my radar and published. Huzzah!
Also this, described as "Breakfast Club x Firefly" UM YES PLEASE: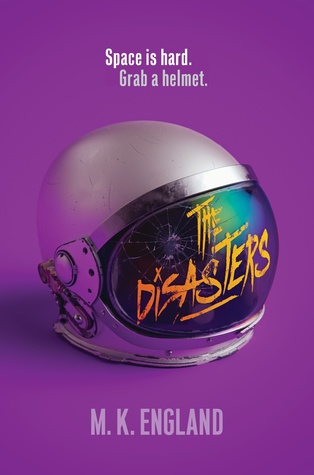 8. What book quote left a lasting impression on you? Why?
Reality is the hardest thing to survive, innit? And I'm not trying to promote/associate alcohol with writing, as someone who knows how powerful a hold alcohol can have on someone, but I just really like that sentiment. I should start living by it. I should channel all of this *gestures vaguely around my face which is also my body* into something that will last. Okiedokes.
9. If you could be fluent in any language, what language would you pick?
I've always wanted to learn Japanese and German and I'm slowly working on American Sign Language.
10. Describe your ideal vacation. Location, what you do, who do you take with you?
My yearly trip to Portland is pretty much the ideal, for me. I'd also love to go back to Spain. I love dry heat and the ocean/beaches, and I'd love to go with friends that I feel are family. I'd do whatever strikes my fancy // a few tourist-y stops, explore random neighborhoods and shops, definitely look for bookstores and libraries, eat everything. I'd take a couple of books and find lovely places to read and while away a few peaceful hours.
11. What book do you wish you could read again for the first time?
Harry Potter because I truly grew up with it, it's a nostalgia trip and a half, a lot of the twists in the later books used to blow my mind, and also pretty much I just want to be a kid again, with the whole magical world opening up before me and not yet tainted by lazy add-ons and appropriative additional materials.
If you are still with me after this megalong post, may I extend the highest of fives. And now I shall tag a trio or so of you lovely people, slap on some questions, and scadoot to sleeping. If you want to answer these questions, please do!! Either on your own post (boom, tagged) or below in the comments.
TTFN!!
Tag, you're it: Silvia | The Orangutan Librarian | Silver Raine | Anouk
Cade's Questions:
1. If you weren't blogging about books, what would be the next best thing? Or, another angle, do you have any other blogs/social media/internet hangouts?
2. Name one dream casting for a character from a book you love if it was ever adapted to film or TV.
3. What's one object you would like to have from a book? Would you use it for its intended purpose?
4. Have you had any book accidents in your life? (Dropped in the tub, accidentally flown out a car window, stepped on it and slid like a cartoon character, etc.)
5. Have you ever been given a book or bookish item as a gift? Who gave it to you and do you still have it?
6. Do you like to find inscriptions in books? What's the best or most unusual one you've read?
7. Chilly winter nights in front of a crackling fire or soft summer evenings by a sighing ocean? Or what's your reading locale aesthetic?
8. Would you like immortality?
9. How many books have you read this year and do you like to set reading goals?
10. Do you like spicy foods?
11. Do you have a book that helped you through a tough time in your life? Or that had very relatable character(s) for you?