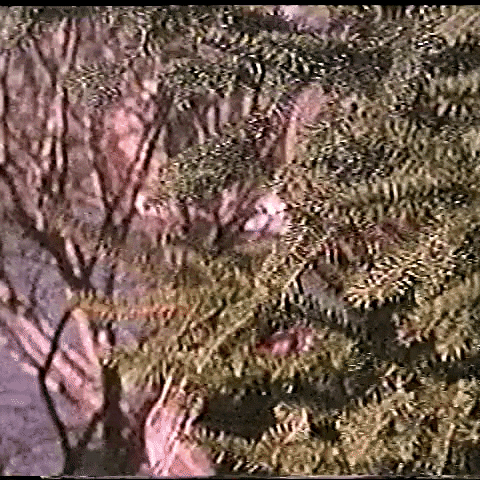 What's that? It's the most spoopyful time of the year? OH GLORIOUS hot apple cider and pumpkin pie and Snickers s'mores days. I'm so ready. Here are a quintet of creepy cute books to keep you company on these chilly October nights.
1. Nibbles the Book Monster by Emma Yarlett
Synopsis: Nibbles is a very naughty book monster – he's chomping, munching and nibbling his way through fairytales that don't belong to him! Can you help catch him and put him back in his own story? Lift the flaps, peek through the peep holes, and chase Nibbles through a fantastical world of fairy tales including Little Red Riding Hood, Jack and the Beanstalk and Goldilocks and the Three Bears.
Review: Oh my nibbly goodness, Emma Yarlett is definitely a fave picture book author of mine (she also wrote Orion and the Dark which I five-starred the heck out of and wish was real). Nibbles the Book Monster is just as delightful, even if maybe I'd be a bit more cautious before wishing the lil munching terror was real. This book is loaded with details and humor and the best case of bookception I've seen. (As Nibbles chews through books and messes up the stories within, there are actually smaller books inside Nibbles' book – so cool!) This is just such a well-thought-out creatively constructed picture book. Adults like myself will soak in all the fun details and kids like myself will LOL at the antics of one small roundheaded yellow buffoon. I'd definitely want to go a-traveling with Nibbles sometime, even with his rather extreme case of Xylophagia.
2. It's Raining Bats and Frogs by Rebecca Colby
Synopsis: Delia has been looking forward all year to flying in the annual Halloween Parade. But parade day brings heavy rain. So, Delia takes action. Using her best magic, Delia changes the rain to cats and dogs. But that doesn't work too well! Then hats and clogs. That doesn't work, either! Each new type of rain brings a new set of problems. How can Delia save the day?
Review: I grew up watching The Worst Witch and Harry Potter and The Craft, all wholesome, witchy, frightful fun, and this picture book is a perfect hearkening back to that magical time. The art style is freaking cute – googly-eyed, particularly flappy-triangle winged bats; marching band blobby ghosties; circular, witchy-hat-roofed treehouses!! – and Delia is a plucky, persevering protag. I also thought it was sweet that you could watch the other paranormal parade goers getting closer and closer in the background as these witches mess around with the weather, in ever more distracting ways. What was that Willy Wonka said: "It never rains, but it pours." That might be true, but if you've got your witchy fam with you, things aren't so bad.
3. I Am A Witch's Cat by Harriet Muncaster
Synopsis: In this whimsical picture book, a little girl believes her mother is a good witch—and she is a special witch's cat! After all, every good witch needs a black cat. Together, this playful girl and her loving mom are a perfect twosome, whether they are mixing potions, growing magical plants, or dreaming of wild broomstick rides under a full moon.
For each dazzling spread, author-illustrator Harriet Muncaster handcrafted three-dimensional scenes out of paper and mixed media, then photographed them for a truly distinctive look. With each turn of the page, parents and kids will love discovering all the rich details in the miniature world Muncaster has created.
With plenty of witchy magic and sparkle, this warm story is sure to become a Halloween treat that will be enjoyed throughout the year.
Review: I honestly don't know what I expected with this picture book – but it truly exceeded any expectations I could have had. It is the CUTEST picture book, my eerie dudes. With mixed media (paper, fabric, handmade minatures), Muncaster has crafted a whimsical world I would want to live in. And the sweetest little twist – it's a little girl as the witch's cat, convinced her mum is magical – just got me right in my cold, bezoar-lumpy-stone heart. There's just such a texture and almost tangible mood to this story. The Witch's Cat will absolutely be a new yearly Halloween read for myself!
4. Zen Ghosts by Jon J. Muth
Synopsis: It's Halloween. The trees are ablaze in fiery reds. Excited children don colorful costumes. And there's mystery and fun around every corner!
When Addy, Michael, and Karl finish trick-or-treating, their bags are brimming with treats. But the fun isn't over yet. Their good friend Stillwater the panda has one more special surprise in store for them. A mysterious visitor is about to tell them a spine-tingling story — one that will fill each and every reader with wonder.
Review: A moon princess, an atomic-breath monster, and an owl-pirate are told a ghost story by their panda mentor. And it is honestly one of the most breath-taking stories within a picture book I've ever read. The artwork is gorgeous, including the front and back inside covers, and especially the Japanese ink style paintings during the story-within-the-story. Zen Ghosts is a wonderful introduction to philosophical koans. It's a ghost story, and a contemplation of the many selves we hold within and present to so many different people in our lives, that will stay with me for a long time. This book gave me a warm and glowing feeling, like a lantern blinking at the end of a road leading home. And I can't help but be thankful for its lovingly spooky contents.
5. The Scariest Book Ever by Bob Shea
Synopsis: Reader beware! This is the scariest book ever! Or so claims its melodramatic ghost narrator. You can go ahead and turn the page, but don't expect him to come with you. Anything might pop out of that black hole in the middle of the forest. What do you mean it's just a bunny? Well, it's probably a bunny with big fangs. Watch out, it's–picking pumpkins with its friends, you say? Actually, despite the ghost's scare-mongering, none of the animal characters in the illustrations seem scary at all. . . . What's up with that? Many delights, such as surprises after the page turn, an alarmist narrator, and punch lines to anticipate make this book a scream for both kids and parents.
Review: I love this clumsy AF ghost boi. And dear spine-tingling lord, the colors and shadows in this book are so lovely. Within these pages is a ghost wonderfully rendered in invisible plastic outline glory and enticing spooky donuts and friends that freak each other out with colorful costumes. It's so sweet, my teeth hurt. But I love it! Just like gorging oneself on all the bite-sized candy bars and apple caramel pops and Pixie stix in the old days. It's gonna make your tummy bubble, but no ragrets!
Has anyone had a chance to dress up so far this Octoberween? I was low-key Mad Max rando at a bonfire, and I'll be dressed as a red panda for an impromptu 5K I'll be joining my friend for tomorrow. I think I'll be a ghost red panda by the end of it lol. Hope everyone is doing well! TTFN