Whoooooooop, there goes August (and the first week of September AHA). What is time honestly. Well, post-vacation, I'm in a weird headspace. But I'll try to claw my way out of it before the end of this month. (What's messing me up is silly, but I not only dove right back in to work (I'm in the middle of an 18-day stretch right now) but also drove five hours to visit parents /right/ after my break for a few days and that's always… like an unacknowledged emotional hurricane. Except this time, it felt like I was banging on a screen door I could have easily broken through while my dad in particular physically turned his body away from me and just ignored me, eyes locked on his own computer screen… ANYWHO let's kill this overlong, convoluted half-metaphor.) Part of this post will definitely be highlighting the positives of my month! Including my trip to Portland, Oregon, with a dash of Seattle, Washington 😀
I also missed all of you in the bookish community! Catching up on your posts was really fun, and I finally cleaned up my Goodreads shelves (and toodled with my TBRs, and added a few more 🙂 ), and I've got all of these reviews pretty much ready to go, so I hope to post at least every other day!!
August // Quality Over Quantity!
Total books read: 12! (3 full length, 1 novella, 6 graphic novels, 1 early reader, 1 rather cool cookbook)
Megabat // Super cute, super short, this is for teacup humans, (and was an ARC I requested when I was a wee blogger babe (lol two months ago) so I don't know what I was expecting), but it's much like my Five Star Picture Books: worth the tiny adorable break from the real world.
I read Kim & Kim, Little Nemo: Return to Slumberland, and Heavy Vinyl pretty close together and they are all fab.
Kim & Kim is part Cowboy Bebop, part 80s dayglo pop, part Scooby Doo, and a lotta queer and it's casual and wonderful and a bit all over the place with plot/pacing but so much fun. I'll definitely be checking out more of this beautifully drawn universe. And would honestly love to see it adapted into an animated show one day.
I grew up with the wonderful movie version of Little Nemo: Adventures in Slumberland; last year I read the original comics which feature a racist character and has some harsh/creepy commentary on child labor UM (so they're gorgeously detailed and intricate pieces of history and Slumberland is a fantastic dreamscape setting that did some incredible stuff within the realms/panels of comics, but WOW not cool regardless of the era); and now I've just fallen in love with this sequel series. It's just so damn inventive. It adds so much to the possibilities that Slumberland holds and there are some delightfully creepy concepts in there, rather than just outright creepy. (For example, a character named Bonbon is more prominent in this version, is completely made of candy, has their legs whacked off at one point, but they're totally fine with it! Here, ten year old not-Nemo, just drag me back to the palace quick, "they do wonderful work with candy!")
Heavy Vinyl is so nostalgic, so full of kickass diverse ladies, as well as plenty of fluff, flannel, and musical fandom flavor and intrigue. Our MC Chris's crush on Maggie OMG hearteyes SO CUTE. Even though the plot was a little thin, I'd love to fall back into this particular mood any time! (If you loved the movie Empire Records then definitely check this out!)
Idle Days // RTC. This graphic novel was so beautiful and atmospheric ❤
A Literary Tea Party // I've only made one recipe so far (and taken down a bunch of others to do one day!) which were the cheesy stuffed mushrooms for an Alice in Wonderland party I had with some friends recently. THEY WERE SO FREAKING YUM. This is such a beautifully done book and really great for bookish nerds, especially if they're in to tea blends!
Our Cats Are More Famous Than Us // Super cute, super relatable, and I super got called out with the entry about collecting too many mugs!! And if I ever make the dream pumpkin curry, I'll let you know how that turns out, because it sounds YUM.
We Stand On Guard // This GN was published in 2016 and it's set 100 years into the future and it's frighteningly topical. This is a future in which water is a limited resource, the US is a scorched wasteland, and the US and Canada are at war. It packs a punch in six issues and, although not perfect, I was really pleased with how diverse the cast was and the small moments Brian K. Vaughan was able to highlight between some of them. This is a gratuitously violent piece, the violence of war and torture, but thankfully it actually doesn't feel the need to depict graphically any rape scene (although the threat is there). I was pretty miffed that the MC was just 18, not because of her actions or any aspect of believability with her storyline, but because my mind instantly pinged when I calculated her age and I was thinking "Will there be a gratuitous nudity(butt) shot?" and you betcha, just had to turn the page. So besides that unfortunate trope-ish pitfall, I thought this was a very well done, and fairly important, piece of speculative fiction.
Beneath the Sugar Sky // This series just keeps getting better and better and, like many, this is my favorite so far. Each entry in the Wayward Children series is such a mood. I'll do a post sometime in relation to just how freaking great this world is, but for now, if you love all things spooky, whimsical, wicked, and true, don't waste any more time and dive into this series with wild abandon. You won't regret it.
The Brilliant Death // RTC! I AM IN LOVE.
Meddling Kids // RTC! The nostalgia factor burns strongly with this one, but it was also really good!
Six of Crows // RTC! I. AM. IN. LOVE. I love six (6) people and they're little and broken, but still good, yeah, still good. Thank you to everyone who ever recced this series to me and I can't wait to read the sequel and I can't believe it took me so long to read such a perfect book!!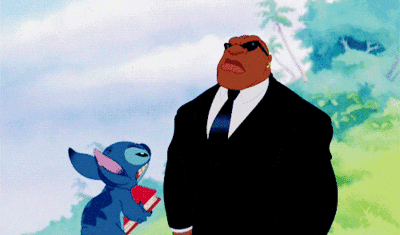 September TBR // Let's kinda cool things down? but not really lol
Carryovers From Previous Month
Emergency Contact  // Geekerella // The Love That Split the World // Anger Is a Gift // The Abyss Surrounds Us // Lies You Never Told Me // Desert of the Heart // I'm what the French call les incompetents persistent; also lol it seems to help me to have this reminder here, I seem to knock out a couple each month (and then add more HA)
Immediate ARCs
Book Clubs // Book Boxes // Buddy Reads
Super excited to buddy read Girl Made of Stars with Mel!
So basically that's six that I really want to get to, and then we'll see!
Bookish Highlights
Portland 2018 //
Got to spend a week and a half with one of my closest friends 😀
So much good food (I ate all the sushi, salmon, lavender or hazelnut lattes, chais and teeny donuts, homemade french toast, late night delivery waffles, and latkes // sure, some of that I could have anywhere, but lots of it were place/person specific)
I met and hung out with more of my friend's friends and they are all fab people
Got another tattoo (succulents and lavender)! Jeanine @ Lady Luck was so much fun to talk to, and my friend got another tattoo (lyrics) as well. Bless my friend, because mine took 5 hours (with a break for DELISH tacos served with cilantro crack sauce I swear). I can't wait to go back to J9 to finish the whole piece next year.
Spent time at Grant Park, and at Powell's (have you seen that bookstore, it's ginormous!), and at a cute lil neighbourhood bookstore with a resident cat named Molly. Portland is just such a fun city to walk around and explore!
Watched Crazy Rich Asians, To All The Boys I've Loved Before; Midnight, Texas; Fresh Off the Boat, and Christopher Robin with my friend *heart eyes motherf///er*
 Sojourned to Seattle for a little under a day!!

Climbed about the Fremont Troll (and if you love 10 Things I Hate About You like I do, well, it was a fun lil tourist trap!)
Had delish fish and chips at the boardwalk near the aquarium and ordering from the walk up window was a lil bit like that Soup Nazi ep of Seinfeld lol
My friend's friend gave us a mission, if we chose to accept it, to take some of the gum from his car (not prechewed!) to the infamous Gum Wall in Post Alley (which is under Pike's Place Market) so we did that and both added our gum to the wall and it was such a moment of why am I doing the thing while just going ahead and doing the thing. Would never have been on my bucket list but the experience made for some cute faces

Saw Hayley Kiyoko and Panic! at the Disco in concert, as well as Zac Clark (he's toured with Andrew McMahon and the Wildnerness) // Kiyoko is absolutely adorable and a great dancer and her songs are so fun UGH it was so awesome to get to see her live // Brendon Urie is amazing and energetic and SO EXTRA, at one point he sang through the crowd towards a white piano that then was lifted 30 feet in the air and traveled along a track and he played it the whole time and we were fortunate to be on the side of the venue that he passed by, it was just cool lol. They also did Bohemian Rhapsody and just f/// it maybe that song shouldn't be covered but it's meant to be sung by everyone, it's the best thing every time I'm in a crowd and singing it // I also loved how both of them took moments to say, not just thanks fans, you're the reason we're here, but also look how lucky we are to be alive right now and thank you for still being here, for being you that's a wonderful sentiment/reminder to hear from anyone and having thousands of other people around you hear it too, just the vibe, it was incredible. // Zac Clark is someone I was only just introduced to a couple months ago by my Portland friend and I'm so grateful. Check his music out. That concert was in a really cool bar, and such a small, intimate venue, halfway through his set, he was just like "why doesn't everyone just come on stage, get up here" (the stage was a small platform lol, but yeah the 30 of us or so scooted on up and it was great). Bless this giant, chill, lanky, treebeard of a man.
I went on my trip with 6 books and came back with 10 😀 Check out my instagram for the mini-haul.
How was your August? What was your favorite read? Have you been to Portland or Seattle? What cinema stuff did you binge this month? What songs do you love bands to cover at concerts? I hope everyone is having the best start to their September!