Hullo all! Just thought I'd post this pretty fun book tag as soon as I got it done, because it's rather different from any I've done before and it actually made me chuckle. Definitely go check out Maria's @ bookgraphy65 and thanks for the tag!
HERE'S A LITTLE BIT OF HISTORY:
The You're Not Good Enough Tag was created  by  ReadLikeWildfire  and   Beccathebookreviewer.  Live Love Read had the idea to make it a Harry Potter edition (BEST IDEA EVER, IF YOU ASK ME) (Ditto! says Cade).
RULES:
Write 30 character names on pieces of paper.
Put them in a jar/mug/cup.
Randomly choose two pieces of paper for every question. In each of the 15 questions, you have to decide which of the two characters fits the question and which one is not good enough.
1. YOU ONLY HAVE ONE MORE SPOT ON YOUR SPELLING BEE TEAM. WHO DO YOU PICK TO COMPLETE YOUR TEAM?
Options: Hermione Granger or Ginny Weasley
Um, I'm gonna go with Hermione, seeing as she's already knocked my glasses off with the enthusiasm with which she raised her hand (this is supposing she's real and sitting beside me but YES). For her enthusiasm. And brains.
2. BOTH CHARACTERS WANT TO KILL YOU. WHICH ONE WOULD YOU KILL FIRST SO YOU HAVE A BETTER CHANCE OF SURVIVING?
Options: Sirius Black or Minerva McGonagall
Oh hot dang, well definitely McGonagall, if you don't get the drop on her immediately, ya done goofed. And then I'd have to deal with Sirius, and he seems pretty skilled … but also easier to distract or throw off his game. Yikes, what did I do??
3. YOU'RE ON THE BACHELOR/BACHELORETTE AND YOU'RE DOWN TO THESE TWO CHARACTERS. WHICH ONE ARE YOU GOING TO GIVE YOUR ROSE TO?
Options: Norbert or Crookshanks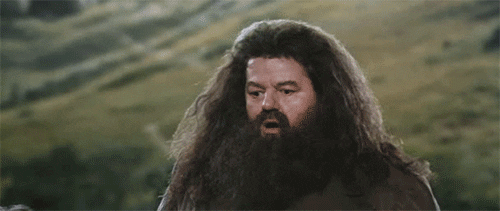 Ya know, I somehow didn't see this match-up coming or being an issue… especially in quite this way. Um, so let's say this is a best pet-picking edition and f/// it I want that judge-y smoosh-faced smart-as-heck Crookshanks as a mostly companion. He's basically a lying cat and can sniff out any disguised creepers, so that's cool. And I'd rather have something I can cuddle over a badass dragon. (If it had been Buckbeak up against him, well then, yes I'd choose flight over cuddles in that case.)
4. YOU'VE BEEN CHOSEN FOR THE HUNGER GAMES. WHO WOULD MOST LIKELY VOLUNTEER IN YOUR PLACE?
Options: Draco Malfoy or Dobby
Well this is a joke. Obviously Dobby. I never got the sense from book or movie Draco that he would give a damn about anyone other than his mum.
5. YOU'RE STRANDED ON AN ISLAND WITH AN ACTIVE VOLCANO. WHICH CHARACTER WOULD YOU THROW INTO A VOLCANO AS A SACRIFICE?
Options: George Weasley or Molly Weasley
I'm honestly just NO HOW COULD I IMPOSSIBLE sURviVING twin or BADass MUM of the YEEEAAAAARR *throws self into volcano*
6. YOU'RE THE NEXT DC/MARVEL SUPERHERO (WITH YOUR OWN T.V. SHOW, OF COURSE). WHO IS YOUR SIDEKICK?
Options: Albus Dumbledore or Crookshanks
Ha, f/// off Albie, it's this adorable smoosh-face badgercat's time to shine.
7. YOU'RE A MANAGER OF AN AVOCADO-ADMIRING COMPANY. WHO WOULD YOU FIRE FOR LACK OF COMMUNICATION SKILLS?
Options: Fred Weasley or Draco Malfoy
I would definitely fire Draco. 1) Fred already proved he has great business sense 2) firing a Malfoy would be rather pleasurable and 3) sorry, Draco, but you just don't share anything well at all do you?
8. YOU'VE JUST FINISHED A BOOK IN WHICH YOUR FAVORITE CHARACTER DIES. WHICH CHARACTER IS MOST LIKELY TO COMFORT YOU?
Options: Dobby or Luna Lovegood
Definitely Luna. She'd know just what to say, even if in the moment, I might be a little confused.
9. UGH, IT'S HIGH SCHOOL. WHO WOULD MOST LIKELY BE PART OF THE POPULAR CLIQUE?
Options: Nymphadora Tonks or Hagrid
Awww, yeah gotta go with Tonks, but I still think you're a baller, Hagrid!!
10. THE DAY HAS ARRIVED – YOU'RE FINALLY A YEAR OLDER! WHO WOULD HAVE THE NERVE TO FORGET YOUR BIRTHDAY?
Options: Trelawney or Ginny Weasley
Ha, yeah, Trelawney just… wouldn't know and then might spout some BS about the stars and my actual birthdate and more importantly my deathdate, by combination of bear hug and gelato overdose.
11. YOU'VE JUST FOUND AN UPCOMING BOOKTUBE STAR! WHO WOULD IT MOST LIKELY BE?
Options: Lucius Malfoy or Neville Longbottom
NEVILLE!!!! Omg, everyone would be so into his magical herb and nature videos, YES. At least I would be.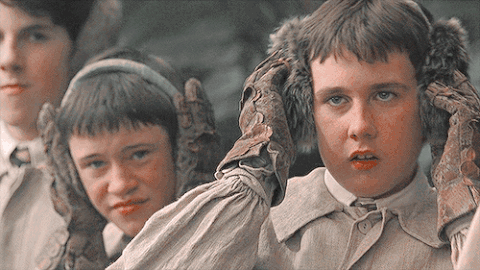 12. SLEEPOVER TIME! UNFORTUNATELY, YOU CAN ONLY INVITE ONE PERSON. WHO WOULD YOU INVITE?
Options: Severus Snape or Norbert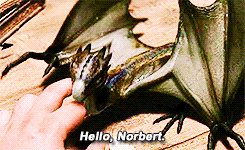 *flails*
13. BAM, YOU'RE PREGNANT. WHO IS THE FATHER/MOTHER?
Options: Voldemort or Rita Skeeter
I, uh, really really really don't want to choose… so Voldemort?? Because he'd go away pretty quick and then maybe I'd have a cute weirdo snake baby or something… ugh, gross.
14. YOU'VE JUST WRITTEN A SUPER IMPORTANT TEXT. WHO WOULD SEE IT, BUT NOT REPLY?
Options: Madeye Moody or George Weasley
Oh yeah, Madeye would totes swivel his magic eye on the text, be like, "This b*tch again?" and go back to blasting bad guys or making some calming jasmine tea or whatever he gets up to when he's not hanging around teenagers.
15. YOU'VE JUST WOKEN UP AND IT'S TIME FOR BREAKFAST. YOUR MUM'S BEEN REPLACED BY… WHO?!
Options: Norbert or Remus Lupin
Huh, that would be super helpful right now… Thanks, Lupin, for listening. And offering chocs. And good advice and encouragement.
I hope you had fun reading this!! If you'd like to do this tag, please do and link me up so I can read your answers. Also, I tag, official-like:
Jamishelves // TheBookProphet // WonderfilledReads