Hullo everyone! How was your July?? Of course, it flew by as the months seem to have been doing lately (stop that, let's just chill in the nice summer breeze pleaaaase BUT ALAS and I do want Octoberween to return so).
This is my month to use my tax return for FUN HAPPY-MAKING STUFF!! I'll be going to Portland, Oregon, to visit fam and poss S e a t t l e (that'll be my first time there) and I'm SO freaking excited! There's concerts and tattoos and just hanging out with a bestie, and this week and a bit sustains me for most of the year. (It's my intent to one day move west coast; it just makes me happy; sometimes you know the places that'll make you happy.)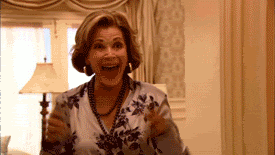 I don't know if this will affect reading/posting. Most likely ?? But I'll still be bringing books and eBooks with me and I'm hoping to write my personal stuff this month and do a writer-ly "we're all in this together" post. And I'll still be checking in on other posts and commenting ❤

*y'all are the sweet geek Hardison and I'm the hot mess combo of Parker & Eliot hugging y'all cuz you bring out the best in me and I'll miss ya*
 July // The Reading Romp Continues
Total books read: 16 + picture books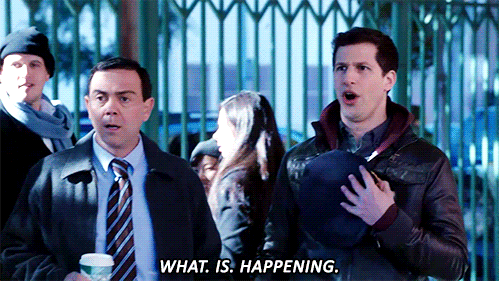 Again ton of graphic novels (I'm trying to clear my library check outs especially this week before my trip), but seven of that count are regular length novels (including one audiobook and one anthology). 😀
Watchmen, Ms. Marvel: No Normal, Black Panther: A Nation Under Our Feet, Black Panther: World of Wakanda // I plan on still doing a comparison/discussion post of all of these superhero GNs soon. A breakdown for now: It's understandable why Watchmen is so revered, A Nation Under Our Feet was boring and confusing at best, World of Wakanda was solid and had an actual story, and I would die for Kamala Khan, the new Ms. Marvel, and she is the reason why I still read GNs and why they just keep getting better and better. When you know how to use the medium well, it's a perfect playground for bringing new diverse voices to the table.
A Thousand Perfect Notes // Absolutely lovely heart-wrenching story of obsessive music and cursed hands, sugar and charcoal, hope spots and inner strength.
To Kill A Kingdom // This book has such a fun world within it and a fab OTP to buoy me along through all the odd writing.
Dress Codes for Small Towns // Hoo boy, starts slow as molasses, and then I fell very hard for an OT3 (shocking but so well-written) and I ended up really liking the narrator, Billie. Such a big heart, even with all her selfish impulsive tendencies.
The Future is Blue// RTC! (I hate when I have an ARC read but I'm just not finding the time to finish up a review?? BLARGH) I LOVED this collection.
The Cruel Prince// Probably any other fae thing I picked up after ACOTAR/ACOWAR would have been better, and TCP did not disappoint. Also, check out my playlist inspired by this particular fae story!
You Know Me Well // [Audiobook + Reread] I just love this sweet little story so much. So much gay and just this "instafriendship" worked for me and overall very relatable slice of life book. And the audiobook narrators were perfect.
From Twinkle, With Love // RTC! It was… well, I liked parts of it!!
Every Heart A Doorway and Down Among the Sticks and Bones // I love this universe so so so so much. EHAD feels very much like a prologue, but DATSAB is such a lovely gothic romp, and has cemented my love for this series. Can't wait to read the next one!
The Lamb Will Slaughter the Lion // Accomplishes so much characterization, diversity, creeptastic visuals in such a short time that a lot of books fail to do with a hundred more pages. Really really want to get my hands on the sequel.
Stephen McCranie's Space Boy Volume One // Sci-fi stories really get me when one, the tech is grabby hands awesome, and two, the characters are fab and relatable even in their futuristic fantastic setting. This lil book accomplishes both and really highlights a wonderful vision of a high school/coming-of-age story that feels both familiar and fresh. And I'm very intrigued by the Space Boy, who is a very cursory character in this first volume.
The Witch Boy // This middle grade GN is so so lovely and well done. It focuses on gender binary expectations/limitations and how they can make people feel trapped, lost, and abandoned. And there's magic and beautiful friendships and diverse characters and body types and I'm all hearteyes for this world.
August TBR // Can't Stop, Won't Stop (Might be stopped by travel??)
Carryovers From Previous Month
Meddling Kids // Emergency Contact  // Geekerella // The Love That Split the World // Anger Is a Gift // [I just don't know how to quit these lol]
Immediate ARCs
Ha, so these are as different as could be // visually lush but maybe confusing GN vs middle grade about a talking bat that befriends a lonely kid?? WOOT
Portland Trip
Anyone else physically incapable of traveling without books? Six of Crows I'm so sorry for doing you this way for months!! The Abyss Surrounds Us ;SFJA;LSJF;JSJFA;LASKJ. I want to watch the movie as well for this seminal piece of lesbian fiction, Desert of the Heart and I have had it checked out forever. I read several chapters of Lies You Never Told Me through BookishFirst.com and it was AMAZING and I hope the rest of it is, as well. A teen thriller with teens that sound like teens?? I've usually found places and time to read on my trip (reading on one of the outlooks at Ecola State Park, where the Goonies have walked = ❤ ❤ ❤ ) so I think I'll be able to knock out at least one of these while I'm away from my everyday.
Book Clubs // Book Boxes
For my birthday, my mum was incredibly sweet and got me three months of OwlCrate. I loved all the bookish stuff in the July box but I don't know how the book will go, lol, I've read such conflicting reviews and I love Jane Eyre, so we'll see! And actually, I've already read We Stand On Guard, my GN book club's pick for August and it's really freaking good.
Book Blogger Highlights
Sophia at her blog had some beautiful book quotes to share.
Elise @ thebookishactress always has such cool release update posts and I can't wait to watch Sharp Objects and to watch/read To All the Boys I've Loved Before and Heartstopper by Alice Oseman.
Lily @ sprinklesofdreams has some nonfiction recs and YES Hamilton: The Revolution is just one of the best behind the scenes books ever, loaded with gorgeous pictures and brilliant stories about putting together that wicked fab musical.
Michelle @ thewritinghufflepuff is so relatable with her post about how writers strugg to func when it comes to actually writing.

it's so real (unfortunately)
How was everyone's July? What are you looking forward to reading or doing in August? If I manage to see the Christopher Robin movie, expect tears!!