So, I work two jobs. Job numero uno (i.e. full time) is at a library where I'm a circulation clerk. It's fun! And such a different pace (even on busy days) from any of my previous food service or retail related jobs. Sometimes I talk with the patrons about their reading choices, but there's usually other things to chat about. There's a privacy aspect to not necessarily engaging every patron in what they're reading (intellectual freedom is a huge part of what makes a library such an important space // a patron should be able to get the information they need without comment). As well as an obviously that's the book you're reading at the moment because I'm checking it out to you oooh careful with those deckled edges honey aspect. So it's a given that patrons are there to read, or to utilize our internet and printer, and may not necessarily want to shoot the breeze about their reading habits.
Job part deux is at Trader Joe's, a national chain of smaller grocery stores with an emphasis on being genuinely friendly (i.e. not a lil' sh*t). It's a fab second job. And the one I prefer to ask people in my checkout line:
*~*~*What have you been reading lately?*~*~*

It's a fun question loaded with so much potential and the timing works out great for a little chat with a stranger, if they happen to have an example ready when I put them on the spot, whilst I'm Tetris-ing six locally sourced squashes, two cans of jackfruit, 49 grinders of Everything But the Bagel Seasoning, and a partridge in a money tree into their bag.
So behold: this post is inspired from a month where I took special note of what people shared with me about their current reads.
75% Responded with "Uhhh, Nothing."
Heh, and that's where I switch to film or TV or "oh look it sure is hot out there my dude!" so they may reply "It sure is! I hate it!" and then I can be like "AhhhhhhhhLURVEeet heheglobalwarmingCOUGH" because I truly do prefer warmer weather but now I'm running out of things because books and meterological observations and memes are sometimes all I got. And you can't just panic moonwalk away from a primary register, nope.
Two people talked over their partner to be all "Oh they don't read!"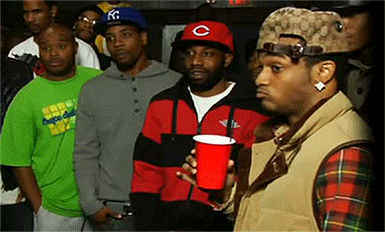 Like, ouch, no need to call someone out for anything like that? You're buying some yummy taco fixings together, don't you want to eat them later with hearts in your eyes, not betrayal?
At least one person a week talked about Big Little Lies
Imagine what Reese?? Like the cast for the show sounds phenomenal, and I learned this month that the book is set in Australia which I had zero clue, and I was always kinda intrigued but also not? Moriarty's books cross my library desk all the time, and I've perused them but… With four recommendations in as many weeks, I'll add this one to my TBR, but I don't know when I'll get to it lol. (And now my mind is pinging that the Sharp Objects miniseries IS HAPPENING with such a queen Amy Adams in it ruhroh that I want to get to watching it right now // that's probably Flynn's best book, just saying.)
I think I got someone to try Clive Barker!! And somehow I've never heard of John Wyndham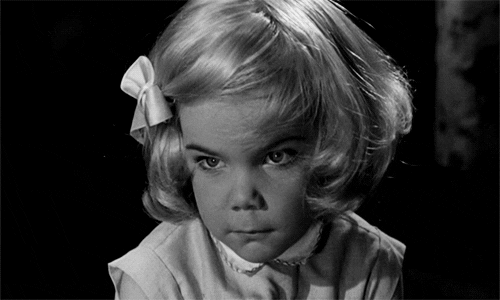 I mean, I'd watched adaptations of his stuff, but never paid attention, and I guess maybe one day I'll read his words? There's so much better, not racist/more diverse, horror these days, though. Not saying that's what I'd encounter, buuuuut.
A POC of somewhere around 30, maybe, I'm trash with ages, was hesitant and then really happy to share that he was reading manga
"Well, normally I don't share 'cause sometimes people judge, but since you asked!!" It was just a really sweet moment. And now I have three manga recs! And I was like Delicious in Dungeeeeeeeeeooooooon @ him and it was fun to fan over a genre you don't always really see in, ya know, a checkout line at a random grocery.
Only one person judged me for my reading choices (young adult contemporary specifically Emergency Contact (which I still need to finish whoops!))
And he was an old crotchety white dude so he don't matter!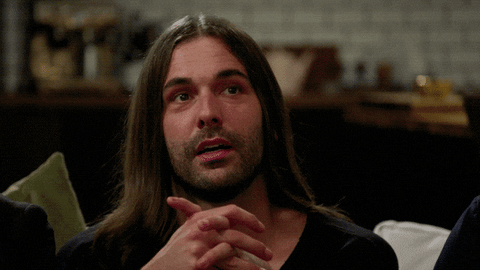 A little girl went on and on about a new beloved book of hers while carefully placing every sticker on her little brother's body and I still don't really know what she was talking about but I died from her cute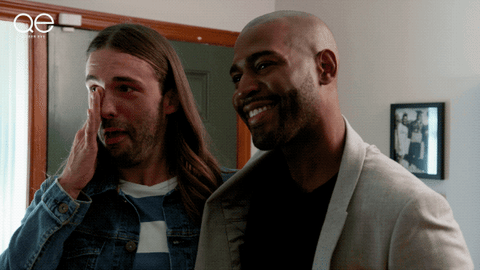 Seriously, kids are the sweetest and sometimes you just gotta let them blather on and do their thing. THEY'RE LEARNING and being braver than most and we should all be like kids because they're so open and this is coming from someone who does not want her own kids (and if I do I'm adopting, in 84 years, when I'm in my cyborg body and have sufficient funds to care for the bean). ANYWHO kids + reading = magic.
Overall, asking strangers about their current bookish adventures was fun and interesting and a great way (for myself) to engage with others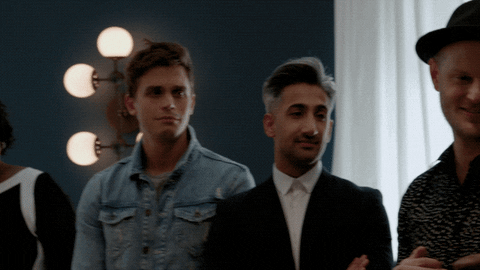 Have you ever asked someone in the wild about their current read? Have you made a friend this way? Are there any other ways that you interact with people IRL in regards to books and how great they are? Do you think it matters to strike up these types of connections?