I just want to preface this post with a trigger warning for mentions of suicide and a brief overview of my mental health state last year. I don't go into any details, and then this post will get positive as f/// (as positive as little ol' me can get when I'm not just flailing about stories that I love), but I just wanted to let readers know. I have depression and this fact is a part of this post.
A week ago was the one year anniversary of Chester Bennington's death from suicide. A week ago was about one year since I fell into months of pretty heavy depression, months of some of the lowest self-loathing thoughts I've ever had and some of the most harmful actions I've taken against my own body. I thought about writing up a post stemming from all of that sad stuff, but I didn't really know how to go about it. I even assured I would have that day off because I knew I would just want to sleep and maybe finally watch the tribute concert Linkin Park did in October of last year. (I mostly just stayed in bed, and stuck to Steven Universe, and hey, posted a review.)
I don't know why his death affected me so much. (Suicidal thoughts are something I struggle with week to week, so that harsh reminder that depression takes and takes no matter who you are or what you have… Damn.)
I didn't know Chester. Linkin Park was the first band whose lyrics and songs I learned by heart. (I always had trouble as a kid getting into music outside of Disney, because I'm fairly hard of hearing with ambient noise and was always frustrated when I heard the wrong thing.) There was a part of me that always thought I'd have the time and chance to see them, all together, in concert. Of course, there were other things going on in my life at that time… That week just seemed like a nosedive/pivot point for me.
I'm doing better now. I want to be honest on this site, without being too blunt or stress-inducing. We all have different sides we show to different people, or for many of us, the worst side we try to keep to ourselves. I want to be positive and happy-making and focus on all that really is good in this world. I've always been that optimistic pessimist, I think // if I expect the worst, and it happens, I was prepared, I was right; if the worst doesn't happen, well then, huzzah, what a great time to be wrong! So maybe I'm not quite happy, not quite the poster dude for the best mental health… But I'm still hoping to be hopeful. I'm still here.
Sophia's post, 13 Reasons Why Not, prompted me to finally write up and publish this post. Thank you for sharing what keeps you going. To all of my readers, my friends in this little bookish community I've just so recently joined… this is my list, my reaching out, my reflecting on why I want to stay. Life will never be easy for some of us, and it's not fair, but that doesn't mean we can't… embrace it while we're here. All of it, the bitter and the dark, the honey and the bright. I'm trying. Every day. I'm realizing what keeps me going, what makes me truly happy, and I'm going to let it carry me along, especially when it seems like I just don't know how to keep on keeping on.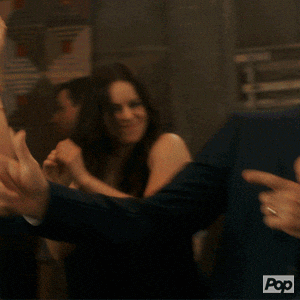 1. Stories
I joke a lot about how my personality is 95% what I'm consuming, 5.8% hot gas (that in itself is a reference, but I can't help making it .8% extra because I love the number 8). But it's true. I communicate in quotes. My brain constantly jumps to connections from something I've read or watched or listened to. I have a terrible time remembering my own life. But a story I've "lived"? That makes my heart thud with passion and fear and anticipation? I give thanks for those stories, swirling out there in the maelstrom of everyday life.
I give thanks for the books, the thin paperbacks and the doorstoppers, the vignettes and the chapbooks of poetic lines, shouted and hushed. I am grateful for the shows on screens and the voices pounding through podcasts and the spine-tingling whispers across campfires. I live for stories. I hope to write (publish) my own some day.
I breathe stories and release them like hope for someone else to catch.
2. Kitkats
I have a cat (Jasper the Jasperator at the top there) and my roomie has three (Gretel, Hansel, and O'Malley (I like to call him Old Man)). Kitkats are a blessing. If you like animals, they are too good for this world. Well, if you don't like 'em, they're still too good for this world. We don't deserve them. THEY'RE SO FLUFFY. And cuddly and ridiculous and cute. Thank you kitkats. I'll eat you all up, I love you so.
3. Food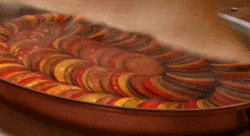 Whether it's treating myself to sushi (it's so much fun to split a bunch of rolls with a couple of friends) or making quick soups (I got miso paste from our local Asia Mart and a ton of noodles and chucking different things in a batch every week or so is <3) or a pizza omelette (you chop up leftover pizza and fry it up with eggs IT'S DELIGHTFUL) or whatever, I'm really grateful that I find food so yummy. I'm not always the best when it comes to my eating habits (working two jobs, I can be less-than-prepared with planning my meals), but I try to appreciate good food when I'm nomming on it.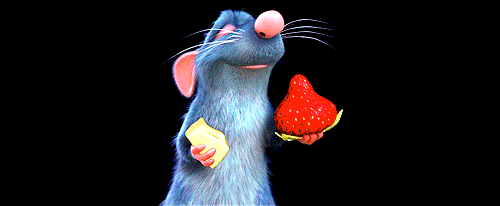 4. Music
Last week I made up this playlist and I'm sharing it with you now because why not?? But also these are some songs that have helped me and the playlist overall is my headspace.
This slideshow requires JavaScript.
Music saves lives // Pure and simple ❤
5. Spaces that make my heart calm
My bed lol (heaped with pillows, soft blankets, stuffies, and books). The grounds of a local arts center. A state park with miles of trails. Oceanside. The rumblehush of subway stations. Used bookstores. Rota, Spain; Wilmington, NC; Portland, Oregon. Under a fringed ottoman in my nan's flat in London while Jurassic Park plays on the telly. A sunkissed field I burst upon where four deer observed me, quietly. A mountain cabin with a creek out the back, crickets, the morning, and a cup of coffee. A hug. A movie theatre empty save for you and me. A rooftop with little else around it, little else enough to see the stars.
6. People that make my heart sing
My friends, here and far. Good memories of my mum. Tanith Lee, Clive Barker, Nina LaCour. Andy Samberg and Bo Burnham and Ezra Miller and Chris Evans. Ellen Page and Lucy Liu and Laverne Cox and Carrie Fisher. Malala Yousafzai and Emma Gonzalez and Tig Notaro and Hannah Hart. People from this list and the fellas from Queer Eye and every beautiful soul involved with making The Gay and Wondrous Life of Caleb Gallo and Steven Universe and Brooklyn 99 and One Day At A Time (2017) and and and activists and story-tellers and people being brave and inspiring and themselves and just  l i v i n g and sharing and doing and being and verbing IDEK where I've gone here, my dudes. But people keep me going, even when I don't know them, because they're giving of themselves and I admire that.
7. This world is mine to craft //
My writing will come even if I have to claw, scrape, and wrench my way out of my own head. I hope I have enough time left to share my stories with the world. It's just a matter of seizing the words, the chances, the moments. I need to write like I'm running out of time, instead of being paralyzed by that thought. I'm still here, so I hope to pen some words that last.
8. What if what if what if
If I can hold on to that "what if" // that effulgent, effervescent, ephemeral hope, the maybes, the possibilities, the multiverse theories, the branching rivers, all of it. What if I started a bookish blog? What if I had one more day to do something that could make me happy? What ifs can be scary and negative, but they don't have to be. They can lead to taking chances and sometimes they can lead to amazing experiences.
So I'm hoping that this post was hopeful because it's as full as I can make it with stuff and things, people and dreams that keep me going.
A lot of days my brain can be like this:
but ya know I'm aiming for something more like this: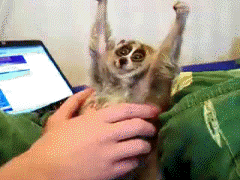 What are your reasons to keep going? What makes you happy? I hope you'll share with me below or in your own post. I hope everyone is having a particularly lovely day, and that you're reading a 5-star story, and I'm sending you a hug, Let's keep on keeping on. Together.