Thank you Meltotheany for the tag! I'm two months in to using NetGalley and I'm having a lot of fun!

RULES
Link back to the tag's creator: Kourtni at Kourtni Reads
Thank and link back to the person who tagged you
Answer the questions the best you can. If you don't use NetGalley, you can substitute other sites or places where you get books!
Tag a few people to do this too!
AUTO-APPROVED // Who's one author whose books you automatically want to read, regardless of what they are about?
Nina LaCour!! (Has she ever been on Netgalley?? But yeah if she was <3) And also Tanith Lee. If only.
REQUEST // What makes you want to request a book on NetGalley?
#coverlove Also, just stuff that sparks an extra beat in my shriveled leaky heart // science/speculative fiction, fab world-building (gimme more), the potential for badass ladies of many different professions/personalities/strengths who hold each other up, graphic novels, found fams (whoops I have a contentious relationship with my own and friends just rock), diverse stories, fantasy and horror and YA contemporary oh my
FEEDBACK RATIO // Do you review every book you read? If not, how do you decide what books to review?
I've been trying!! I have something like 15 approved and I've reviewed 6, so my ratio is at 40% and I'm just reading/reviewing them as I come up on publication dates.
 BADGES // If you could create one badge to display on your blog, what would it be for?
I really love Mel's answer (diverse reads!!) but I'd also like to do one for something like a "Where the Wild Books Are" badge // I love finding local Little Free Libraries and I just learned about bookcrossing.com, a way to track books released into the wild like messages in a bottle, and I think this badge would be a fun way to recognize sharing the written word and maybe connecting with people around the world you might have never known. Like a pins-on-a-map badge, you can physically visit new bookish locations or track where a book flies off to, but anywho, somehow a badge for EXPLORING and CONNECTIONS and SNAIL MAIL or just getting out your door and finding a new bookstore or library or bookish friend. Something like that.
WISH FOR IT // What's one book that you are absolutely dying to read?
Off of my current shelf: a tie between The Future Is Blue and Megabat! I've read Deathless and that was gorgeous so I think that collection of short stories will be amazing. And then I requested Megabat because I thought?? It was gonna be a picture book?? Because I was silly and a wee babe two months ago and had no idea what exactly Netgalley offered ok??? But it's a middle grade chapter book about a big ol' bat and the lil boy he befriends! Here for that. Ones that I was rejected for: Sky in the Deep, Spill Zone: The Broken Vow, The Astonishing Color of After One that I'm waiting to hear about: Check, Please! by Ngozi Ukazu. Sure, I've read it online already, but I could hold this!!!!
2018 NETGALLEY CHALLENGE // What was the last book that you received as an ARC that you reviewed? If you've never received an ARC, what's the last book you reviewed?
I reviewed The Art of Escaping and it was pretty good overall!! Did not like the protag, really, though, buuuuuuuut her friends were all fab.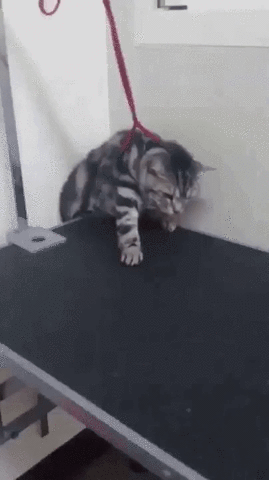 Do you use Netgalley? How about BookishFirst? I'm not sure who's on Netgalley and hasn't been tagged for this yet, but if that's you, consider yourself tagged!!