Hullo thar! So June came and went! Wowzers. And I read. I read stuff (and things, darn you Walking Dead). And that's really an accomplishment for me?? Ahem, quick recap of me re: mental health. I haven't read, really read and engaged with stuff for years. Depression, woo. And then I got in a car accident. Then I went several more months without doing much of anything. And then, I don't know. I stuck my toe in the water.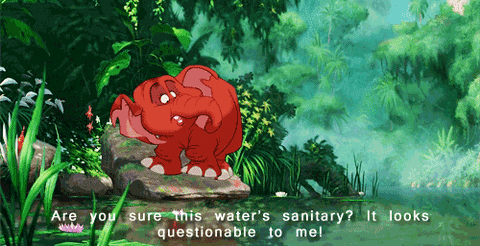 Lol, overthinking. I've had such a fab time here, though, THANK YOU, it's all of you bookish beans that have made this fun.
I still have bad days and intrusive thoughts and bits of my life are not the best, but here I am, with new worlds and inspiring characters to focus on.
And this month, I didn't read everything on my TBR, but I read so much.
June // Well, Would You Look At That
Total books read: 17 + some picture books
!!!! A lot of those were graphic novels (relatively faster and shorter) but yeah!!
The Art of Escaping // An Informed-Attribute-riddled main protag kinda soured the story for me BUT I liked what it did with all of the side characters and how it sidestepped some YA tropes.
The Myth of Perpetual Summer // Ultimately, this book lost its steam and became chock full of boring and sigh. Never compare thyself to The Secret Life of Bees if you're not going to step up!!!
If I Was Your Girl // This book, I truly want to give the spirit of this book a hug. It's such a powerful story about love and living your life despite the monsters of this world thinking differently.
To Kill A Kingdom // Mostly I liked this book *flares nostrils* but there were some things I did not like.
Scarlet Vol 1 & 2 // The shortest of reviews: gorgeous artwork, cool ideas, badass ladies, falls short of really hitting the mark. I miss Portland.
ACOTAR & ACOWAR // I think the ultimate reason I liked the first two books is the characters surprised me. I liked them and they did some badass things and while the writing leaves something to be desired (and only gets more repetitive and problematic as it goes on), I kept reading because there was enough to keep me invested. It looks like "mate" is going to be this series' "Mitsubishi" (The Raven Sighcle). I'm thinking book three is going to be a struggle… so for July I'm turning to Holly Black for my fae fix.
Be Prepared // Not as good as Anya's Ghost. Kind of disappointing actually, although the artwork is cute AF.
Lumberjanes Vol 1-5 // So perfect. No offense to Be Prepared (they're completely different genres!!) but this is my summer camp jam, jelly, and whole cellar of preserves.
As the Crow Flies // I want the sequel like A LOT. Very sweet nuanced camp story and the color palette is beautiful.
Bingo Love // Too darn cute. (Sometimes) it's never too late for love.
Moonstruck // The absolutely most lovely happy-making world. Full of spoopy details and delightful, diverse characters and wicked fab art style.
I. am. chuffed. The old Cade is still here, freaking out and compartmentalizing the heck out of her problems (with parts of her shrinking every day), but there's a new Cade, who's blogging and writing and reading and feeling a bit more awake each day.
July TBR // Lol, Imma Try Again For Far Too Many Than My Scheddy Will Allow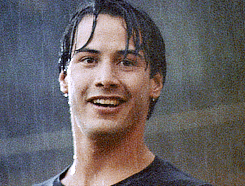 Carryovers From Previous Month
A Thousand Perfect Notes // Meddling Kids // Emergency Contact //Dress Code for Small Towns // [next two were maybes now they're hopefully sure-bies] // Geekerella // The Love That Split the World
I'm still going to try for these because they all look so good. *gross sobbing*
Immediate ARCs
LOOK AT THAT GORGEOUS COVER IT'S JUST SWOONWORTHY. I've only read Deathless by Valente, which I loved, and this is a collection of short stories, which should be fun.
Library Checkouts
I've had Six of Crows checked out for months. I KNOW it's gonna be good. I've heard a lot of good things about The Cruel Prince and THAT COVER. I really love typography that wraps around imagery and I just noticed  that lil green buggy IS THAT IMPORTANT lol. And Anger Is A Gift is a lil gift from my internet browsing past (I used to read Mark Reads Twilight and beyond on his site and he's an amazing and engaging critical thinker) and I'm super excited to get my soul crushed by that book.
Book Clubs // Book Boxes
From Twinkle, With Love came in the June "Summer Lovin'" Owlcrate book box. It looks pretty cute and I freaking love movies, but I don't know about that love quadrangle (??), so we shall see. My graphic novel book club at my library is reading Watchmen primarily for our next meeting, but also Black Panther: A Nation Under Our Feet and Ms. Marvel: No Normal. It's Summer Reading Program time and our theme is pretty much superheroes and those titles were featured in the SRP reading list, so they've been added on to this month. I've read Watchmen a couple of times and it's dense AF and has some good points but it uses rape as a plot device and is just longwinded and in love with itself and I'd mostly just like to watch the movie (fab soundtrack). So I'll definitely focus on Black Panther and Ms. Marvel because YES. Phew.
Alrighty, 11 up again. 14 with them graphic novels. I think using a TBR was pretty successful for me. I'm not really gonna stress if I don't hit it, but it's helped focus me to actually just pick up a damn book and read the thing. Coolcoolcool.
Now, before I go, I want to highlight a few posts I really loved reading this month. I'm unorganized as fook, so these were what stuck in my noggin. This month, I'll keep better track of what I loved in the bookishphere, so I can share it better 😀 Everyone is abfab here, but now for a few highlights!
How was your June? What are you excited to read this month? If you love Keanu Reeves like I do, let me know!