The fab Beth @ Reading Every Night tagged me to freak out // that we're already halfway through the year?! Also, about books, stuff and things, the usual ❤
I actually only started reading (more than picture books and GNs) and blogging in mid-April so… we'll see how this goes, lol. Hopefully by the end of the year, I'll have loads more to choose from.
Best book you've read yet in 2018
The Long Way to A Small Angry Planet by Becky Chambers. Short version: This book saved me. Got me out of a reading slump, partly inspired me to do this blog. It helped wake me up out of the fug I was in. Click through to my review for a bit more about how wonderful that book is, IMO.
Best sequel you've read so far in 2018
Locke and Key, Volume 2: Head Games by Joe Hill. Which reminds me, I need to finish the last half of this creeptastic series.
New release you haven't read yet but want to
All of them? But mostly Anger Is A Gift by Mark Oshiro and A Thousand Perfect Notes by C.G. Drews. They're gonna break my heart and I think heal it, too.
Most anticipated release for the second half of the year
Summer Bird Blue by Akemi Dawn Bowman (ace rep!!! I've heard such good things about both of her books) and Impostors by Scott Westerfeld (which, terrifying!! what if his writing hasn't improved with this decade of YA behind us? Such potential in this future world so *fingers crossed*).
Biggest Disappointment
Red As Blue by Ji Strangeway and Ex Libris by Anne Fadiman. The former was woefully misrepresented as a graphic novel and featured a school shooting that put you in the POV of the shooter and it was completely tone deaf and upsetting. The latter was offensive with its pretentiousness. A book about loving books should have been more fun than that.
Biggest surprise
A Court of Thorns and Roses by Sarah J. Maas. ¯\_(ツ)_/¯ Sometimes you just have to read a contentious piece of fiction to find out how you feel about it for yourself. Still wary of book three.
Favourite new author
Grace Ellis!!!! She's a co-writer for Lumberjanes and her series Moonstruck is the bees-f///ing-knees*!!!! Water ewe doing!? Check her out! Go on!!
*perhaps I should stop censoring some swears with punctuational shenanigans given that gif, but what the fork it's all good
Newest fictional crush
Senshi from Delicious in Dungeon by Ryoko Kui // my beloved dwarf chef!!! I can't recommend this manga enough. It's D&D with a culinary twist. And Senshi is adorable and a genius and look at that glorious beard!! (So fluffy in that right shot because the gang had to wash it so a walk-on-water spell would work on him!! I. Love. This. Series.)
Newest favourite character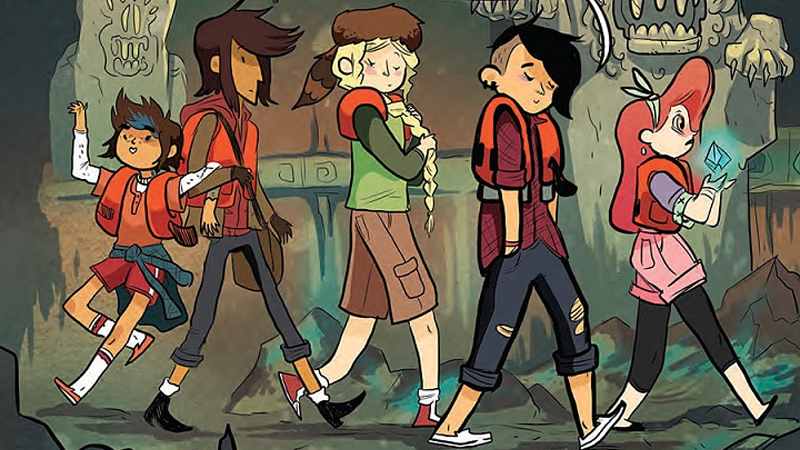 The Lumberjanes <33333 especially Ripley! I'm as easily distracted as her and would totally just be chuffed if magical sh*t started happening. Ooooh, I took this quiz, though, and got Mal which YEAH I see it. Just an INFJ wanting to live an ENFP life, yo.
Book that made you cry
I don't cry muahaha, but I expect to at ATPN. (Recently, an episode or two of Schitt's Creek made me cry (on the inside) with sheer f///ing happiness because that show is amazing and ships are setting sail, full speed!!! UGH Does anyone else watch it? Also I'm in love with Alexis Rose.)
Book that made you happy
Moonstruck by Grace Ellis with art by Shae Beagle. Just. Utterly perfect.
Favourite book to film adaptation
Love, Simon was pretty perfect. Improved on little things I had issue with in the book and the casting was perf and KEIYNAN LONSDALE is amazing, yes!?!!! // I also want to see/(re)read the following: Annihilation, To All the Boys I've Loved Before, Fahrenheit 451, A Wrinkle in Time, Ready Player One, The Bell Jar, The Umbrella Academy, Desert Hearts ahahaha someday, she writes, someday.
Favourite post you have done this year
I really liked these two!! // Top Five GNs with F/F Relationships and My Top Seven HP Characters 😀
Most beautiful book you've bought this year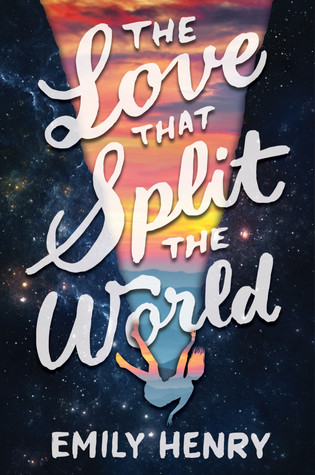 The Love That Split the World by Emily Henry. WHY HAVEN'T I READ YOU YET?? I loveloveloved A Million Junes and have to thank Emma for her review that inspired me to fall in love with Henry and her lyrical words myself.
What books do you need to read by the end of the year
Six of Crows, Radio Silence, The Abyss Surrounds Us, Every Heart A Doorway, The List Goes Ever On and On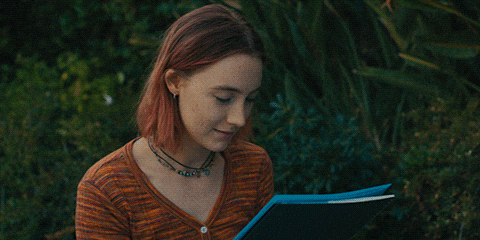 What has been your favorite read so far this year? Anything that made you want to clutch the book to your chest or *gasp* fling it out a window?
I tag: Dezzy // Morrighan // and You!! If you'd like 🙂