I was tagged by the sweet as peaches Meltotheany! And I think the original tag came from Booksandlala on the ol' Booktube.
How to do this tag: Find a book that contains (either on the cover or in the title) an example for each category. You must have a separate book for all 20, get as creative as you want and do it within five minutes! // Ha, I did not do this in five minutes! But I did think of most of my answers pretty quickly.
This tag is so much fun, especially perusing others' posts, because #coverlove !!
1. Food
James and the Giant Peach by Roald Dahl // Seriously, the song "Eating the Peach" from the movie version of this delightful tale is top tier (food) songs. The whole dang book/movie, I would eat them up, I love them so.
2. Transportation
Treasure Island by Robert Louis Stevenson // It's been ages since I've read this book and it's pretty great if you're into swashing buckles old-time-y style. I recently bought this edition for myself soooo perhaps a reread in the coming months?? It's definitely a book dear to my heart because I lovelovelove Treasure Planet, so much that I've dedicated a shoulder to tattoos tied into it, which neither would exist without this original classic.
3. Weapon
The Umbrella Academy: Dallas by Gerard Way // You can pluck this amazing, beautiful, fun, fantastically timey-wimey graphic novel from my flailing dead hands (because I'll still be singing its praises when I'm six feet under).
4. Animal
The House of the Scorpion by Nancy Farmer // This book is gorgeous and frightening, inside and out. A window into a terribly realistic future.
5. Number
Let the Right One In by John Ajvide Lindqvist // I love both versions of the film, have yet to read the book. Bad Cade.
6. Something You Read
Books of Blood by Clive Barker // I love horror and there are some of the absolute best short stories in these two collections. And he starts it off with a pun, oh my. "Everybody is a book of blood; wherever we're opened, we're red." I just, that's so extra, I love his stuff.
7. Body of Water
Piratica by Tanith Lee // Lady pirates! Ocean water! Parrots cawcaw! Ahem, this is a Lee book I really really really want to read but have yet to purchase for myself (that's 80% of her bibliography btw).
8. Product of Fire
Fahrenheit 451 by Ray Bradbury // These books are on fiiiiiiiiuuuuuhhh!
9. Royalty
The Two Princesses of Bamarre by Gail Carson Levine // I remember this being a cute romp of a faerie tale.
10. Architecture
The Drowned Cities by Pablo Bacigalupi // Highly recommend this dystopian young adult novel set in a war-torn, global warming-flooded future US.
11. Clothing Item
Sabriel by Garth Nix // Look at that lovely flowy key-patterned tunic!! And my girl can accessorize.
12. Family Member
Saga by Fiona Staples and Brian K. Vaughan // I wouldn't be lying if I said I love this space fam with all my heart. *Lying Cat nods sagely*
I would be lying if I didn't say this was the first book that came to mind at the I Spy category "Family Member":
12. Time of Day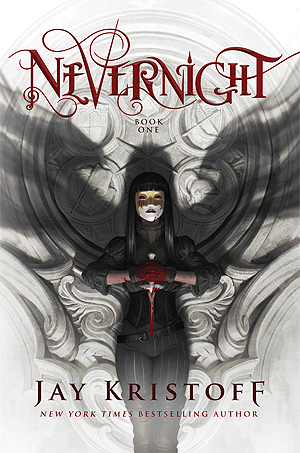 Nevernight by Jay Kristoff // I have yet to read any Kristoff but this cover is my jam!!!
14. Music
High Fidelity by Nick Hornby // I love the movie ;;; I should read the book!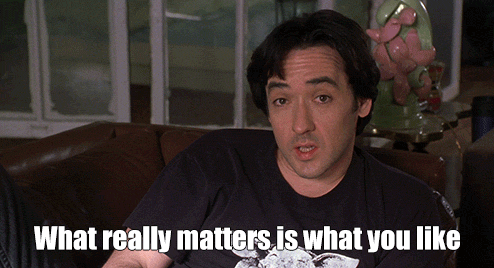 15. Paranormal Being
Certain Dark Things by Silvia Moreno-Garcia // One of the best vampire tales I have ever had the pleasure to read. And look at that gorgeous AF cover.
16. Occupation
Preacher by Garth Ennis // I could not think of a darn thing for this one until I alighted on Preacher and was reminded I still want to watch the show especially because of this delightful and beautiful and too darn cute human:
17. Season
The Wind in the Willows by Kenneth Grahame // This book just screams spring to me and I can still hear "Hang spring cleaaaaaanING!" delivered so gravelly and nasally and beautifully from my cassette audio tape. Oh, Moley.
18. Color
The Rainbow Comes and Goes by Anderson Cooper and Gloria Vanderbilt // I've only flipped through this memoir but I've liked what I've read.
19. Celestial Body
Moonstruck by Grace Ellis // I'm nowhere near done flailing about this freaking cute spoopy graphic novel.
20. Something That Grows
White Oleander by Janet Fitch // I vastly prefer the movie ?? (and I miss Alison Lohman) but both the book and film are full of complex beautiful loving awe-ful women.
Tagged! Bentley // Abigail // Michelle // ❤