Many thanks to Jess & Teagan @ Fiction No Chaser for tagging me for this award! Their blog is AWESOME and they have such a fun and unique formatting to their reviews. Check them out!
The Rules:
Thank the blogger who nominated you, provide a link to their blog and display the award.
Answer 11 questions they asked you.
Come up with your own 11 questions
Tag 11 bloggers and don't forget to tell them.

What's a book that shook you?
These three devastating books are ones I can vividly remember freaking the f/// out whilst I read them. Not being able to stop my hands and eyes from flipping through the pages to the bitter(sweet) ends. Very well-written, heartbreaking, and mind-shifting. (Although I'm still agnostic on a good day, you can take that from my cold, indifferent hands, Martel.)
What's the location of your favorite vacation you've taken?
Oregon. Ocean. Awesome. I miss you.
Who would play you in a movie about your life?
Ellen Page. She badass. And I asked a friend the Q and hey! Her answer was Page.
Also if I haven't already cry-flailed on here about The Umbrella Academy adaptation coming to Netflix (oh dear I'm jinxing it's quality but THE CAST and the producers and BUT my anticipation!!), I'm hella excite for The Umbrella Academy adaptation coming soon. *sips my cerveza* This is gonna be good.
If you could join a book friend squad which would you join?
Both feature amazing diversity, AIs that slay the reader, and worlds I just wanna live in.
What's your favorite place to read?
Tie between bed and a comfy glider chair. Wherever there are pillows and pets.
What's the most embarrassing thing you've done (that you're willing to tell the interwebz)?
When I was a kid I swapped my well-used unwatchable VHS copy of Iron Giant with a library copy… I ate an ant off the wall for $5. Again I was a kid. I left a toaster unattended and it caught on fire the afternoon I came back from "Person-in-Charge" training… that happened a couple months ago.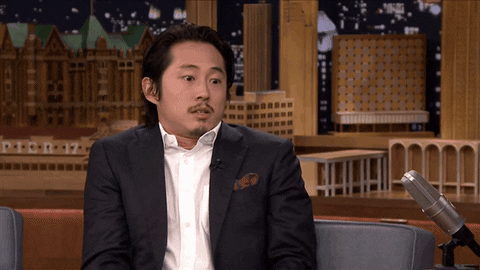 If you could do anything for a living what would it be?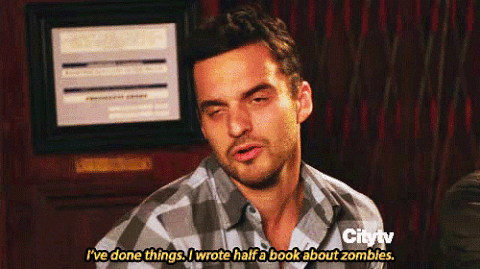 I'd be a published author ❤
What book-to-movie do you wish had never happened?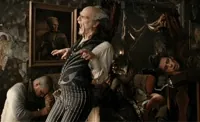 Thank Verily Fantastic Dreamers for second chances, amirite?
What is your weirdest book habit?
I don't think I have anything that weird… I hoard a lot even though a lot are unread, but I'm working on it. I read aloud to my kitkat, Jasper, sometimes? Especially if it's good for dramatic readings?
Who is the person you respect the most?
I have plenty of authors, celebrities, former Presidents and their First Ladies, and fictional characters I respect, or rather idolize. I don't know them, but they seem pretty great on the screen or page or in interviews. I have friends who are living with chronic pain, severe anxiety, depression, prejudice, etc., and I admire and respect the hell out of them. If you're living your life as honestly as you can and you're kind and willing to learn and grow, I respect you.
If you could live anywhere, where would it be?
Oregon. 😀 I just know I love it. I've been there a grand total of 22 days over two years, and I'll visit again this summer, and it just calms me. It's got a little-big piece of my heart.
Thanks for reading, folks! Below are my few tagged peeps (I don't know if I'll ever tag more than three or so ha), and my questions. Feel free to do these questions and I'll properly nominate you and please let me know when you post 😀
Shar and Shanti @ VirtuallyRead
Kellie @ her bookshelf
Morrighan @Morrighan's Bookish Ramblings
Questions //
What is the first book you remember loving or that got you into reading?
Who is the worst villain in literature evuh?
Do you have a guilty pleasure book (if you think they exist)? A book that might be embarrassing to let others know you love? It has a lowlow Goodreads rating maybe?
If you could have one pet/animal companion from a book, which would you choose?
Do you have a green thumb? Any favorite plants or flowers?
Are you a book sniffer?
Has a book ever made you sniff as in cry/blubber/wail?
What is your favorite band (or some of them)?
Do you have a favorite Pixar movie?
What's your favorite place in your house or city/town?
Are you aware of MBTI personality types and do you agree with yours?