Mel @ Meltotheany tagged me! Her answers and blog are fab // go check her out! This tag was originally created by Hailey from Hailey in Book-land! Which I just watched some of her videos, I've never watched any Booktubers lol, and she seems super sweet and adorable and I had fun watching her love on books. So I followed her on Instagram lol, because what is YouTube.
As for the Sims, the last time I played was… years ago, haha, I think I had random characters from Game of Thrones living together because I wanted to use all the medieval decorations and that was my thought process.
The Original Sims // The Best Author Debut
Ohhh I waffled around with this one! Just all these authors popped in my head saying, hey, highlight me! So there's also S.E. Hinton and Amelia Atwater-Rhodes (for their youth and my overall love for their works); Arundhati Roy because she destroyed me with her lyrical language and I still need to read her second; Tamora Pierce for everything. Hearteyes abound. But BUT Ray Bradbury HOT DAMN. I just really love spooky, brilliant, creepy, thoughtful, genre-busting, lush, descriptive, haunting words // his voice is inspiring, for myself personally as a writer. I will probably never get to read his first short story collection for reals (although that would be one of my ridic bookish pursuits if I had the money), but a lot of those stories were republished in The October Country, THANK. I can't rec Bradbury enough. He's my King Barker Asimov Shelley. He's pretty cool.
The Grim Reaper // The Saddest Character Death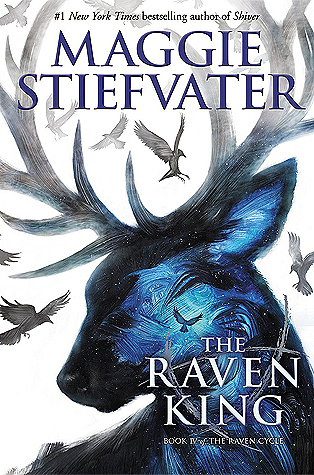 My relationship with these books is alllllll over the place (freaking Mitsubishis, why). The writing and atmosphere is gorgeous, ugh, like if you want to believe in magic for a few hours, dive in. But the middle two books were not my cup of tea, maybe I should give the whole series a reread, buuuuuuut I don't know. So many books, so little time. The final book has one of the most devastating, subtle deaths I've ever read. I was… not good after reading it. I felt that character deserved better, but it was also really beautiful and well-done, so I also respect it.
Sims Getting Stuck // A Character That Got in the Way
Have you seen this putz? He's IRKSOME. And although he provides some humor I GUESS, he's the absolute worst. Gilderoy Lockhart is the definition of "in the way" and then he has the gall to bask in your ire. Grrrrr.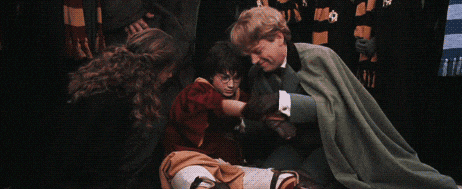 Kenneth Branagh is brilliant as this dude, though. Perf casting.
Simlish // A Book with Amazing Writing
How to describe The Book Thief to someone completely unaware of it? It's an utterly beautiful, uniquely spun, haunting work of art. It will forever be this author's masterpiece and in my top five. It stays with you.
Expansion Packs // A Series Where the Books Just Keep Getting Better
I was so torn, my dudes! Sooooo both, both is good 😀 I love the Uglies series with all my heart // this was the YA dystopia series I was obsessed with as a younger bean. I love the world-building, the tech, the characters, even the love triangle because SPOILERS but yes reasons. I love the pacing and the endings and I'm so excited that there are going to be more books set in that world. BUT I superduper love The Lunar Chronicles (even though I'm a bad bad bean and need to finish Winter). The characterization and dialogue and faerie tale twists are PERFECTION and even though everyone gets paired off ever so nicely I LOVE THEM. Also, writing in so many distinct POVs is so well done here. Lovelovelove.
Sims Romance // The Worse Case of Instalove
Anything by Nicola Yoon. There are parts of her stories I like (and I really liked the different glimpses of peoples' lives we see in The Sun Is Also a Star) but instalove blossoms everywhere in her stuff… and I just don't feel it.
Cheats // A Book That's Completely Unrealistic
I DNF this book so hard, but not after slogging through some truly offensive sh*t. The cover is gorgeous, the premise is cliché (it's heaven vs hell) which could have been done well, but from word one, this book completely lost me. It tried too hard at sounding "teen" and most of the humor was sexual innuendos, which are always going to be gross unless you're Bo Burnham or Chelsea Peretti. And I swear the female MC loved a guy's eyelashes, "all several inches of them" and I just WHAT. I couldn't even laugh I was so confused. MC also never gives a reason for waffling on her decision about which awful, poorly described afterlife everlife whateverlife she wants to join, and that was frustrating as fook. It wasn't the fantasy elements that I ultimately objected to. It was the truly bizarre characterization and unrealistic dialogue.
Needs Fulfillment // A Character Who Makes All the Wrong Decisions
Severus Snape, my dude, my greasy bean… you came to my mind first for this category… that's all. Damn, I miss Alan Rickman.
Error Code 12 // A Series That Starts Off Great But Goes Downhill
The first one wasn't even that great, but it was solid high-school clique cliché dystopia. And I liked Tris and Four. This did not need to be any more than it was, especially when the author tried to expand on her pseudo-science awful explanation for the state of things. And then when the third one suddenly had duel narrators… hmmm, I wonder, would she, please don't… and Roth did. I just am not into drooling so much over your male MC that you participate in fridging your female MC for manpain.
Sims Vortex // A Book or Series That Completely Engrossed You
A Series Of Unfortunate Events is Such. A. Mood. I love it so. It's a genre-melding, delicious, anachronistic stew. With the arrival of the PERFECT Netflix adaptation, which has played around with some of the characters/pacing/reveals to my sheer delight, I've fallen in love with this series all over again. Highly recommend this richly detailed, mystery-laden, terribly beautiful universe.
That was loads of fun! I went back to my parents' this weekend and it always puts me in a poor headspace, so this was a nice distraction. Just gonna tag three people and apologies if you've been tagged for this before! Also, if I don't tag you, and you'd like to do it, and you do it, let me know 😀
Shanti @ Virtually Read
Kellie @ her bookshelf
Abigail @ AbigailsTales