Hullo all! I have blue and purple hair atm, Mulan is on in the background (I'll def be pausing when "I'll Make a Man Out of You" comes on (that and "Bohemian Rhapsody" were surefire singalong songs in college, EVERYONE joined in, so great)), it's raining lightly and smells DIVINE, and my roomie made me some tea (black plus TJ's spiced chai, honey, and a touch of Stevia and the last really makes it?? Who knew).
Anywho, so things are going well of late. I work 60ish hour work weeks and don't sleep the best, but life is noice. And you know what else is noice??
YOUBETCHA // it's these next five picture books 😀
1. The Sandman by William Joyce
Synopsis: The Man in the Moon has a problem.
Most nights, he beams down at the children of Earth, providing them with an inextinguishable nightlight that keeps nightmares at bay. But what happens when it's foggy or cloudy? When the moon is less than full and bright? Who will keep the children safe at night?
He needs a helper! And he's spied just the fellow: a sleepy little guy named Sanderson Mansnoozie (Sandy, for short), who might be perfect…if only the Man in the Moon can get him to wake up.
Review: This review applies to the other two in Joyce's series about the mythical guardians of the best parts of childhood: dreams, adventure, hope, sharing, love. Everything is so new and whimsical and epic and powerful as a child. Joyce perfectly captures that in his detailed colorful illustrations. My personal fave is His Nocturnal Magnificence, Sanderson Mansnoozie, Sandman the First, Lord High Protector of Sleep and Dreams. You deserve all your titles, my sweet dude. I want your island, and your falling star ship, and some of that dreamsand for some lovely dreams.
I also think some of the best points of these picture books, and the movie, is how transformative life is. Everything changes and every little thing and person is worthy of a closer look. Take a few short minutes to appreciate how bloody fantastic the world is around you. Lovely faerie tale twists on familiar concepts.
2. Dante's Journey by Virginia Jewiss
Synopsis: Loosely based on Dante's Inferno, with its famous scenes involving monsters, demons, and rivers of fire and ice, twelve illustrations and accompanying text in verse chart the nighttime journey of an adventurous kid and his toy Virgil.
Review: Let's say Willy Wonka's Oompa Loompas read The Divine Comedy //
and were like, oh sh*t, gotta warn all the bratty kids about what might happen outside of our deathtrap chocolate factory if they do a bad thing!!! There are consequences to being a meany! Y'all I liked this picture book. It's shelved as Juvenile Nonfiction at my library, so yeah. The art style is quite something and the overall tone veers between uncomfortable and hilarious and frankly I'm here for more child-friendly adaptations of longass narrative poems.
This is where I started belting, my dudes.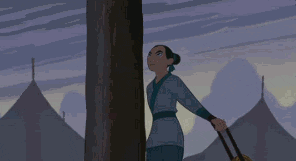 3. The Very Fluffy Kitty, Papillon by A.N. Kang
Synopsis: Papillon is a very fluffy kitty. So fluffy that he's lighter than air! His owner tries to weigh him down, but Papillon just wants to fly.
One particularly sunny day, he floats right out the window! Exploring the wide world is exhilarating, but it's also a little scary. Will his new friend, a bird, be able to help him find his way home?
Whimsical art and airy text come together seamlessly in this delightful debut by A. N. Kang.
JUST LOOK @ THE CUTE:
4. I Love You More Than the Smell of Swamp Gas 
by

 Kevin Atteberry
Synopsis: Little monster wonders: Does Papa love the swamp more than he loves his little monster?
Papa and little monster are on a skink chase in a dark, stinky swamp.
Do you love me as much as the skink that you chase…or the smell of the swamp…or the beasts in this place? 
From the author-illustrator of Bunnies!!! and Puddles!!!, as well as the illustrator of Tickle Monster, Kevan Atteberry, comes a monstrously tender and silly tale guaranteed to elicit lots of giggles and monster hugs. Perfect for Halloween and Father's Day, as well as for fans of Dan Santat and Peter Brown.
Review: So so sweet and loving. Papa Monster really knows how to rhyme and there's quite a bit of humor aboot. And I just want to live in this type of spooky neat world with vampire bats and mummified bass and TWO-HEADED BEARS.
5. Leave Me Alone by Vera Brosgol
Synopsis: An epic tale about one grandmother, a giant sack of yarn, and her ultimate quest to finish her knitting.
One day, a grandmother shouts, "LEAVE ME ALONE!" and leaves her tiny home and her very big family to journey to the moon and beyond to find peace and quiet to finish her knitting. Along the way, she encounters ravenous bears, obnoxious goats, and even hordes of aliens! But nothing stops grandma from accomplishing her goal–knitting sweaters for her many grandchildren to keep them warm and toasty for the coming winter.
Review: This is the best grandma: knits like a speedy motherf///er, takes no sh*t from her grandbabies, trailblazer, bear-poker, goat-teaser, alien-greeting, blackhole-navigating rough old lady with a heart of gold. The art style is A++++ and the bears ARE TOO DAMN CUTE heck every creature design is; the old lady is freaking relatable and the physics-busting journey she takes – The Best. All of it. Y A S. Go read the thing!!
I'll be posting a proper Top Five Friday post later tonight. Really looking forward to sharing it! Have you been working on any crafty projects lately? I did some yardwork, repotted plants, looked at my scarf I've been knitting for months lol, and I doodled in a card. Rule Number 32 of Zombieland: Enjoy the Little Things ❤